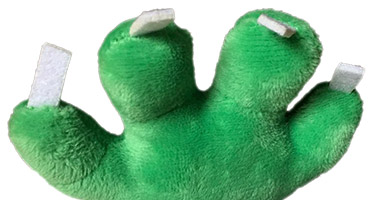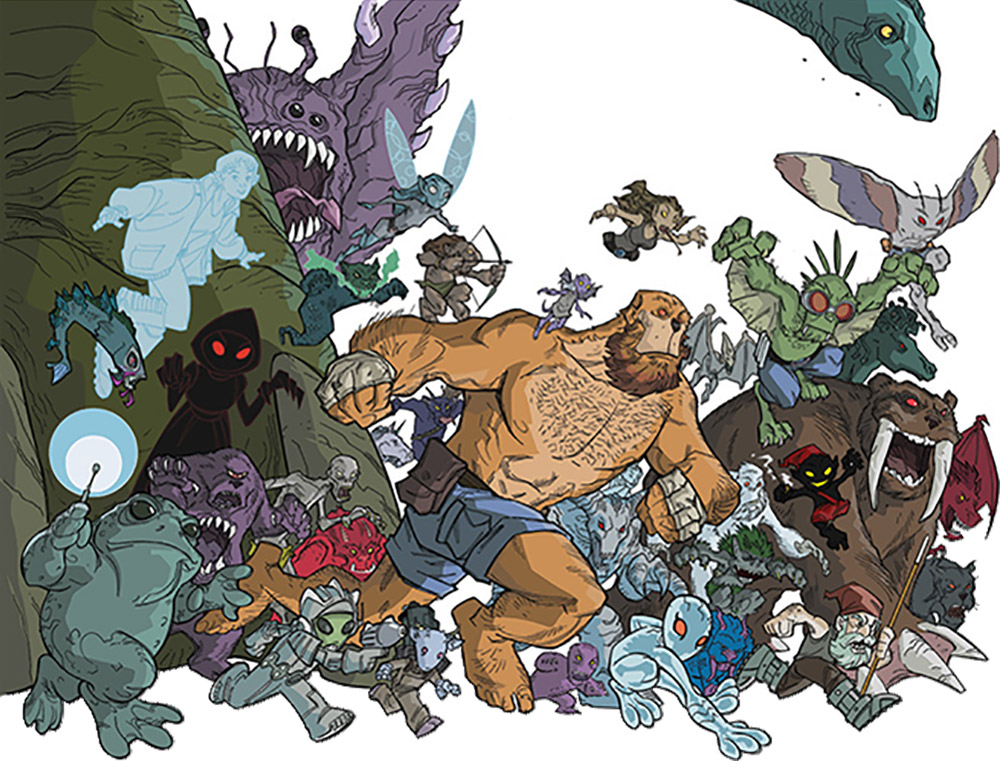 WOULD YA LIKE TO BUY A CHUPACABRA?
here it is, folks, our second PERHAPANAUTS kickstarter. unlike the original graphic novel INTO HOLLOW EARTH (you DID get one, right? if not, we can help with that… keep reading), this one's got a LOT of cool swag options…
-your very own stuffed chupacabra troublemaker, a PLUSH CHOOPIE!
-the BEDLAM CRYPTID FIELD GUIDE (chock full of full color art and information about DOZENS ad DOZENS of cryptids- just like all BEDLAM AGENTS are issued)  expands and expounds on the PERHAPANAUTS UNIVERSE. clocking in at over 90 pages… you'll learn about CRYPTIDS from ASWANG to ZARATAN and dozens in-between.
-exclusive T-shirt and signed print
-original art…and more!
and ALSO unlike the first kickstarter, this one's practically ready to go…  working hard with the supercool cats at SKELTON CREW STUDIO, the stuffed prototype is approved and ready to go to manufacturing… and the art for the FIELD GUIDE will be done before the campaign even ends (and final design and writing on the entries are WELL underway)
unlike the INTO HOLLOW EARTH graphic novel (which started work only AFTER funded), this one's the opposite…
1. the PLUSH CHUPACABRA is all ready to go to manufacturing – thanks to the tireless efforts of the gang at SKELTON CREW STUDIO – and we pull the trigger on ordering as soon as we hit out goal…
and B. the artwork for all the CRYPTID FIELD GUIDE is almost entirely completed (and will be before the campaign ends, then it's just finishing up the written entires)…
we've set our goal for shipping as MARCH 2018, which will allow for manufacturing/printing and shipping to us here at BEDLAM and then processing the orders…
 -c and t!